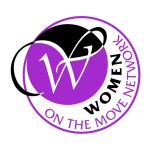 WOMEN ON THE MOVE NETWORK
ANNUAL REPORT 2019-2020
INTRODUCTION
This report is a review of the programs, activities and events caried out by our organization in the year 2019. It is intended to document and to inform, for the benefit of our membership, participants, partners and supporters, about our work, our accomplishments and our possible next steps.
PROGRAMS
WHO'S YOUR HERO?
At the beginning of the year our organization was functioning well, with our programming in place. Our after-school WHO'S YOUR HERO? Program for young girls began operation at Hughbanks Elementary School in Rialto and at Los Amigos Elementary School in Rancho Cucamonga. Within a month we also had a program at Kolb Middle School in Rialto. At the three sites we were able to serve approximately fifty girls. Through the efforts of our wonderful mentors we have been able to expose our participants to many creative experiences. For example, at Hughbanks School our usual service project of making greeting cards for residents of a senior care facility was very much enhanced this year when our mentors were able to make a video hook-up so that the residents of the facility were able to see the girls, and the girls received pictures of the residents holding the cards they had made. One of our Advisory Council members donated a copy of the youth version of the book, Hidden Figures for each girl. Since many of the girls had seen the related movie, they were excited to receive a book of their own to keep.
In the fall our new Youth Program Director, Amanda Ramos, set up a series of parent orientation nights, to promote the program at the school sites and inform parents more fully about our programming. Parents saw a lively media presentation, and were invited to engage in sample activities similar to those the participant girls would experience in the program sessions. Parents expressed their appreciation for the feeling of inclusion engendered by the parent night program.
WOMEN'S EMPOWERMENT WORKSHOPS
Our Women's Empowerment Workshops for adult women met monthly, providing a safe, comfortable space for women to come together to learn, to talk and to support each other around issues of common concern. The topics this year included Mindfulness: Reducing Stress, Clean Eating, What are Your Gifts? and Women Working Wonders. One particularly meaningful and well-attended workshop was presented by Eldercare Activist Barbara Matthews, on Caring for Aging Parents, in which she provided highly valuable information on the ins and outs of senior care facilities and related topics. Our sessions were held at the Rancho Cucamonga Family Resource Center, one of our community partner agencies. The sessions took place at noon, to accommodate working women on their lunch hour and mothers whose children were in school.
EVENTS
In March we sponsored a Celebration of Womanhood in acknowledgement of International Women's Month. It was a highly successful event to which some eighty women came; some dressed as a valued role model and others spoke short tributes to famous women. A media presentation highlighted numerous women of note. There was a display of products by women artists and merchants. Our valued WHO'S YOUR HERO? Program mentors were introduced and our gratitude to them expressed. Special guests, distinguished women from the community, were featured. A well-regarded food truck owner, Chef Rouha supported our effort by providing our brunch . It was agreed that we should have a similar event each year in the future.
PARTNERS AND SUPPORTERS
We have good relationships with community agencies and entities. Our relationships with the University of LaVerne and the City of Rancho Cucamonga are strong, and we continue to enjoy cordial connections with Western University of Health Sciences and Chaffey College.. At Chaffey we collaborated with the Girl Talk summer conference for girls, initially developed by actress Meagan Tandy, one of our outstanding former mentors. We now have a reduced, but still supportive, role with Girl Talk. In September we supported Option House, an agency that works with victims of domestic abuse, in their walk against violence. Five of our members did the walk, and we also had an information table about our programs. The relationship with Purple Hearts, another organization that works with victims of domestic abuse, continued. There was an exchange of services as they presented at one of our workshops, and one of our members provided legal services to Purple Hearts clients for an extended period which continued into the following years.
Our publicity and media presence has been greatly enhanced through the efforts of Claudia Morua, of (digitalmarketing???). In addition to working on our Facebook and websites, she instituted a Giving Tuesday campaign to not only publicize our work, but to raise funds, as well.
ADVISORY COUNCIL
Our Advisory Council members were valued supporters of our work. They helped with plans for our fundraiser, supported our Celebration of Womanhood, and provided advice when we needed to find a new Youth Program Manager. Some members secured items for our fundraiser auction, donated funds and one member donated the books for the girls.
In November we sponsored a gala fundraiser, called Bollywood Bash, at a local Indian ballroom.. It was a rousing success. All available tickets were sold. Some of our supporters and partner agencies bought tables and invited guests which increased our attendance and our funds. Representatives of Rialto School District, Western University of Health Science and our own Advisory Council bought tables. Many attendees came dressed in Indian clothing. The menu was, of course Indian food. Three of our mentors performed traditional Pakistani dances – not Indian, but similar. There was a silent auction with many beautiful donated items for bidding. The principals of our three WHO'S YOUR HERO? schools, Mrs. Amber Arreguin, Dr. Monte Stewart and Mr. Armando Urteaga, were present and each spoke about their appreciation for having our program in their school and the benefits received. The highlight of the evening was a talk by one of the actual program participants from Los Amigos School, a nine-year-old girl. She spoke from her heart about the effect of WHO'S YOUR HERO? participation on her life. It was poignant and inspiring, and she received a standing ovation. After she spoke, there was a surge in donations.
As a result of the very effective showcasing of our work at the Gala, we received a request from another school to have our program brought to that site. The Springs Charter School will join our program family in January 2020, with both elementary and middle school groups participating.