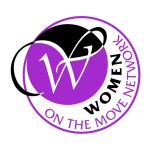 WOMEN ON THE MOVE NETWORK
ANNUAL REPORT FOR 2020
INTRODUCTION
This document describes our organization's work, activities, events and plans for the year 2020, as a report to our members, partners, participants, volunteers and supporters.  It reflects the unique nature of 2020 and the changes that were needed as a result of circumstances outside of our control.
Our organization began the year with our programs functioning well and plans in place for a variety of productive activities
PROGRAMS
WHO'S YOUR HERO?
  Our flagship WHO'S YOUR HERO? after-school programs for girls was  in operation at Hughbanks Elementary School and Kolb Middle School in Rialto  and at Los Amigos Elementary School in Rancho Cucamonga.  In January we added another program site at Springs Charter School in Rancho Cucamonga, with two groups, one for grades 4 and 5, and one for grades 6 and 7.    We were serving approximately ninety (90) girls.
 We were excited about the prospect for a program-wide College Adventure, a  one-day conference for all program participants, mentors and volunteers.  With the support of the University of LaVerne, one of our community partners, and a grant from the City of Rancho Cucamonga, we planned a full day of workshops, a campus tour, lunch in the cafeteria and exposure to college life which would underscore our continuing program emphasis on planning for college, and give an exciting new experience for our participants, spearheaded by our very capable Director of Youth Development, Alexandra Rocha.   We had received commitments from University of LaVerne staff, and assurance from the City of Rancho Cucamonga that our grant proposal would be funded.  Donations from our volunteer supporters were received to help offset transportation costs.  Identifying t-shirts were ordered for our girls to wear to publicize our group and which would also serve as a safety aid.  The College Adventure date was set for May 2, 2020.
WOMEN'S  PROGRAM AND EVENTS
 Our programs for adult women included monthly Women's Empowerment Workshops on helpful topics such as Taking Positive Steps, and An Invitation to Joy. We also planned another Celebration of Womanhood for March, International Women's Month, to follow our very successful Celebration event the previous year, highlighting the theme of honoring those on whose shoulders we now stand.
EVERYTHING CHANGED
All was in place for another very successful year of promoting our stated mission of providing meaningful experiences, and fostering efforts toward equality and equitable opportunities for girls and women in the area.  In March 2020, with news of the spreading Covid-19 virus, schools and community facilities closed down.  All plans had to be cancelled and programming put on hold.  A first, the close-down was expected to be temporary, but it soon became clear that we were in for an extended period of restrictions on in-person meetings and events.
Schools were thrown into distance-learning mode overnight, and our after-school WHO'S YOUR HERO? Program could not be accommodated in its existing form.  Our Director of Youth Development was able to maintain regular contact with our mentors online, while   we considered how we might be able to reach out to our young girls.  Only at Hughbanks Elementary were we able to have a few sessions with some of our participants, through the cooperation of one of the teachers who allowed us to piggy-back on her communication with her students.   During the summer and fall we were looking for ways to provide service to girls in online formats, but in general school administrators were nearly overwhelmed with mounting full-scale online distance learning, and there were privacy and access issues to be resolved before we could offer our programming.
We sent out thought-provoking and inspiring materials by email to our Women's Empowerment Workshop mailing list, to maintain contact with the women during the spring and summer months.  In September 2020 we had our first Women's Empowerment Workshop on ZOOM, with some success.  We presented sessions on organ donation, on how to avoid holiday stress and an excellent session on domestic violence at which we were able to include members of the Youth Leaders group of the City of Rancho Cucamonga.  We are pleased that we will have a continuing relationship with that group.  The session on domestic violence was recorded and is now available on YouTube, as a community service because of the critical nature of the topic and the large number of resources that were included in the presentation. It is available to the public, to anyone who needs the information.
OTHER SIGNIFICANT ACTIONS
As part of our continuing effort to promote equity in all areas, we co-sponsored a Vigil for Peace and Solidarity in collaboration with the city's Healthy RC  Steering Committee,  People for Peace and Prosperity and the Baha'i Community of Rancho Cucamonga in June, 2020.  Over 100 people joined in a silent walk through city streets, with signs protesting inequity and discrimination in the wake of several killings of black citizens by police.  We also added a statement to the Principles and Practices of our organization strongly confirming our commitment to equity.  In addition, we posted a tribute to Supreme Court Justice Ruth Bader Ginsburg following her untimely death, in which we lauded her lifetime commitment to equity and equal rights, particularly for women and girls.   We also added to our Principles and Practices a statement confirming our commitment to and encouraging the appropriate and elevated use of language in our programs and in general.
LOOKING FORWARD
We began making plans for a large-scale Celebration of Womanhood in March of 2021, in the form of an online concert highlighting past and current barriers to women's free expression.
At the end of 2020 we were poised for another year of challenges, but determinedly working toward finding alternatives and creating new pathways to providing service to the women and girls in our area.