Who's Your HERO?
Girl Empowerment Programs
Would you sponsor a future hero with your contribution?
SPONSORSHIP LEVELS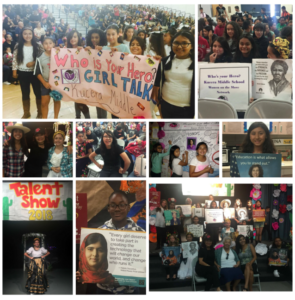 Ruby | $300 ONE HERO FOR ONE YEAR
Emerald | $600 TWO HEROES
Diamond | $900 THREE HEROES
Platinum/Corporate | Minimum $2,500 | A classroom of ten or more.
Your contributions will make a positive change in our participants' lives, our schools, and our communities.
Your contribution at any level. $10, $25, $50 would help support our other programs.